The Trampoline Education Program (Trampoline, Minitrampoline and Psychomotricity - 5 hours video training) - a tribute from Eurotramp - is available since 2011 free of charge and will be lifted to the next level by adding new features - we invite you to promote the trampoline sport around the world!

The future of trampolining is growing up in schools. Let's connect with them.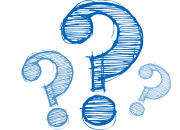 Why do we need to support trampoline education?
To make trampolining more attractive and create a broad basis for top-class sports.
To promote safe trampolining in school sports with profound education.
To improve the quality of physical education.
To raise the sensibility for safety on garden and leisure time trampolines.

How can you take part?
Together with you we will build up a worldwide network of clubs and coaches to offer a powerful and easy-to-use platform for all interested teachers, coaches and future gymnasts.
Sign up as a club or coach by registering online or fill out the digital PDF form and email it to eurotramp@eurotramp.com. This is also great promotion for your club and your events all around the world!
Partners, that believe in the Trampoline Education program. Thank you!