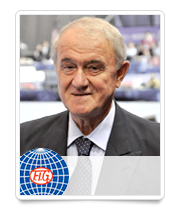 International Gymnastics Federation (F.I.G.)
Dear Friends of Trampoline, Dear Friends of Gymnastics,

It is a pleasure and an honour for me to contribute to the wonderful project presen-ted by our Partners Eurotramp. Such initiative is to be hailed and encouraged.

The promoting of gymnastics through Education is accomplished largely through strong communication and the wide - ranging diffusion of its merits, which have an impact on the health of the individuals who practise it and which nurture its cultural content. Our sport is at the root of all human movement. It is the foundation of all physical activity and is essential to life. The simplest of daily movements, learned at an early age, enable us to maintain an autonomous and healthy lifestyle. Gymnastics is necessary to life. And when athletes weave the beauty of body expression and technical gesture into its fabric, it becomes art. This is the beauty of our sport.

The Eurotramp Company holds an exciting potential for growth, and I would encourage you to strive toward the development of leaders, educators, and to progressively increase the level of our sport.

I am pleased to support and encourage you through this message of congratulations.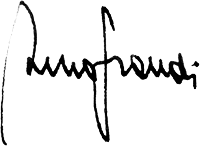 Professor Bruno Grandi
Lausanne (SUI) / FIG Office, May 03,2011. BGR / phs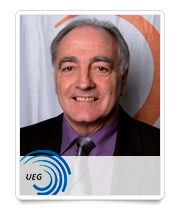 European Gymnastics (EG)
Dear Madam, Dear Sir, Dear Friends of Trampoline Gymnastics,

The European Union of Gymnastics is proud to be associated to the project of its partner EUROTRAMP. Thanks to a well presented introduction of the basic skills, this DVD is an important tool for all those who want to get to know this exciting discipline which is Trampoline Gymnastics.

If you are interested in practicing Trampoline or learning more about this great sport, join your local club, contact your National Federation of Gymnastics or European Gymnastics.

Wishing you a lot of fun viewing this film, we remain with our best regards.

Georges Guelzec
European Gymnastics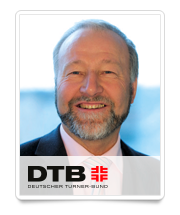 German Gymnastics Federation (DTB)
On behalf of the German Gymnastics Federation I would like to thank Eurotramp for having developed and produced the DVD "Trampoline Education Programme". Providing educational videos for Trampoline, Minitrampoline and Psychomotricity, our partner of many years and market leader in the construction of competition trampolines, contributes to create a safe environment for the technically difficult discipline of trampolining in schools and clubs.

By watching the videos, coaches of federations, and clubs, as well as PE teachers will gain specific skills and knowledge to teach trampolining in a safe way. They will learn to meet methodical and didactical requirements and to detect
risk and avoid dangerous situations for pupils.

I hope that the contents of this DVD meets a good response for further training of teachers at educational entities, universities and federations to boost the fascinating discipline of trampolining both in schools and clubs.

Rainer Brechtken
President of the German Gymnastics Federation DTB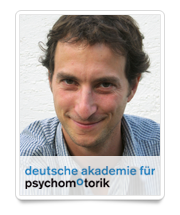 German Academy for Psychomotricity
Dear colleagues and friends of jumping,

We are really happy and excited about the creation of the Trampoline Education Programme on DVD. We believe it will be an excellent support for all trampoline enthusiasts, including beginners or those studying education science or therapy.

The specific stage of development and level of proficiency of different children, teenagers or adults has to be considered to use the unique possibilities of the trampoline in psychomotricity.

This DVD is an unique education kit with many simple exercises, educational material and a focus on safety and the prevention of accidents to support the pro-gression and development of many people. The diverse multilateral content of the education programme gives a comprehensive and methodical didactical overview to ensure secure, responsible and controlled use of the trampoline. This makes this DVD the perfect assistant to complement training and education.

Thorsten Spaeker
Director of the German Academy for Psychomotricity